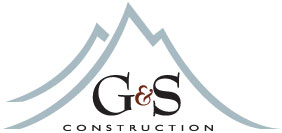 G&S Construction
G&S Construction is a family-owned and run new home construction builder located in South Lake Tahoe California, proudly serving the Lake Tahoe community and surrounding areas.
Garrick grew up working on his grandfather, Richard Terrell's, job sites in Long Beach California. Beginning at a young age, sweeping up the jobs, his grandpa began to teach him the construction trade. With the skills passed down to him, he decided to move to South Lake Tahoe to carry out the family trade. Garrick has been building around the Lake Tahoe basin for more than a decade.
G&S Construction specializes in all aspects of residential construction, whether it is a new home, large remodel, demolition and re-build.
Contact us today and see why we're the number 1 trusted Lake Tahoe area Home Builder.
New Home Construction
From navigating the Building Department's strict regulations for Tahoe to the final inspection, we will work with you every step of the way to ensure your Tahoe dream home is everything you've imagined.
Demo & Rebuilds
Rebuilds of older homes has become very popular around the Tahoe basin since there are very few vacant lots available for new construction.
Complete House Renovation & Remodel
Working together we will assure a successful transformation of your existing space into the dream home you've always envisioned.
Don't just take our word for it — our clients are more than happy to share their experiences with you!